If you love traveling and you prefer unusual trips with interesting activities included, rather than simply having a relaxing and lazy vacation, then, you will definitely enjoy a holiday that offers watching horse races. You can also make your holiday more entertaining by trying your luck and making some bet on horse races. If you are seriously thinking of doing something popular and entertaining as this, get yourself a bonus code and show everyone how well you can assess the risk and win a race! Who knows, maybe you will find your lucky horseshoe.
The Royal Ascot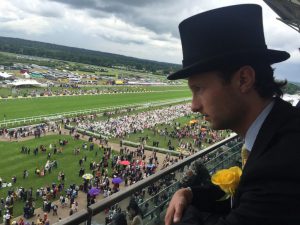 The first race in Ascot Racecourse took place in 1711. This racecourse is located in Ascot, Berkshire, England, close to the Windsor Castle and the royal family. There are 26 days of racing during a year. The royal family usually visits these races, so if you plan to spend time there, you should think of a proper outfit in order to contribute to this event. The dress code is pretty strict, so casual clothes are not allowed, no matter whether you sit far away from the royal enclosure. The event is a traditional one and you should try to get informed about the rules before visiting it. But, you will definitely not regret attending it, since you will have a lot of fun and enjoy a lot of delicious food available all the time.
The Grand National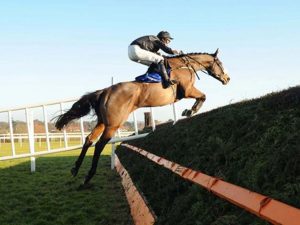 The Grand National is a horse race which is held at Aintree Racecourse in Liverpool, England. This race is a handicap steeplechase. The distance of the race is almost 7 km, and the horses jump 30 fences over two laps. The prize that can be won is pretty attractive and it is 1 million pounds. The race is broadcast on different TV channels, and a lot of people around the world watch it. The Grand National takes place in the first part of April every year and lasts for three days.
Prix de l'Arc de Triomphe
Prix de l'Arc de Triomphe, shortly Arc, is one of the most popular horse-racing events. It is held in Paris, France, in October. A lot of people come to visit this glamorous event held at Longchamp Racecourse on the banks of the Seine every year. This event is popular for its high prize of 5 million Euros. If you decide to visit this event as a spectator you will enjoy the festive atmosphere covered with jazz music and a glass of champagne.
Gran Premio de Madrid
If you love both horse races and Spain, it is highly recommended for you to visit Madrid and enjoy horse races held in the "Hipódromo de la Zarzuela". Young horses, from the age of three and older, both colts and fillies, participate in this race. The race is 2.500 meters long. The race takes place the last Sunday in June every year.
Baden-Baden
If you decide to visit Germany, you will, without fail, enjoy going to Iffezheim, which is Germany's most popular racecourse and stages three Baden Baden racing festivals every year. The first event happens in the last days of May to early June. The second event takes place in August and September, while the last event is held in October. After watching the race the visitors can enjoy an elegant dinner in the Badener-Club Restaurant.