eSports industry can be very volatile sometimes as video games can both lose and gain thousands of new players overnight with just one major patch or an update. As new games get released and gain in popularity, other games slowly lose on it. This contradicts the sports situation in the world since certain sports can remain relevant for decades regardless of player and coach changes, such as basketball, football, tennis, etc. If this is something that is more suitable for you, check out Paddy Power new customer offer. Nevertheless, certain games make it feel like they've been on the top of the popularity charts for years. The reason for it? Well, because that's precisely the case. Our list is comprised of the most popular video games that have the biggest number of tournaments and largest prize pools.
Dota 2, Valve Corporation, 2013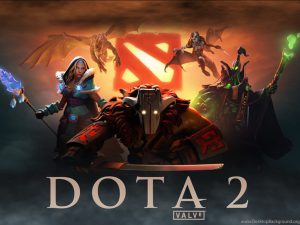 At the time, Blizzard's Warcraft 3 was one of the most, if not the most, popular eSport game. The game itself came with a great map editor which many creative fans of the game used to make maps of their own. The most popular out of those was Defense of the Ancients by Icefrog. Years passed, and the custom MOBA map gained so much popularity that the rights to it were eventually bought by Valve that produced their standalone version, Dota 2. Slowly, players transitioned to the new version which is now one of the most popular eSport games of all times. Most prestigious Dota 2 tournament is The International, with the latest one having a total prize pool of over $25 million.
League of Legends, RIOT Games, 2009
It's been almost a decade since League of Legends saw the light of the day for the very first time. As Dota 1 was gaining in popularity and before the release of Dota 2, RIOT seized the opportunity and developed a game of their own which took the world by surprise, quickly becoming the most playable game of all times. In 2016, League of Legends had over 100 million players. Even though the numbers are on a slow decline, League of Legends is still far ahead of Dota regarding popularity. However, LoL's tournament prize pools don't come even close to the numbers that Dota 2 is managing to pull.
Counter Strike:Global Offensive, Valve Corporation, 2012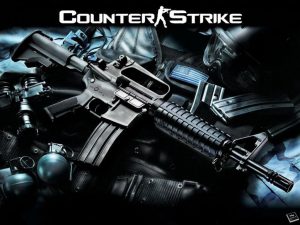 There have been many developers working on this game as the video game series started back in 1999. CS:GO is a multiplayer first-person shooter where a team of five people tries to outaim and outwit the opposing team. Interestingly enough, this is another line of games that started as a mod to an already existing game, Half-Life. There are many different maps included in a standard game of CS:GO; however, when it comes to the competitive play, only the defuse maps are played. The game cannot brag with a vast number of players, but it sure can with plenty of tournaments and leagues played across the globe, such as the Intel Extreme Masters, ESL Pro League, and DreamHack events.
Conclusion
Notable mentions include PUBG, Heroes of the Storm, Hearthstone, Starcraft II, Call of Duty:WW, World of Tanks, and Overwatch. The list can go on and on, but the very few we have included in our list are only some of the most popular games in the world of eSports. However, as new games continuously emerge on the scene, it is just a matter of time before they are adapted to the competitive scene so that players can join the tournaments and play their favorite one.