At least once in their life, every lover of adventure has dreamed of taking on an exciting journey to the deep blue sea. There is no better feeling than slipping into azure waters while feeling the wind in your hair and smelling sea salt. Our planet is full of breathtaking places – places you couldn't have imagined in your wildest dreams. Today, we will chat about the best boating destinations the world has to offer.
The Greek Islands
The Greek Islands are probably every boater's paradise. Each of the 6,000 islands in Greece has its own unique landscape – from the semi-tropical opulence of the Ionian Islands to the stripped, sun-baked rocks of the Cyclades. Just imagine yourself cruising on your yacht while the warm breeze from the deep blue sky fills the sails on the way to your next crystal clear coastal lagoon. Sounds like a dream, right? Not in Greece, home to the greatest sunsets on the planet.
Dalmatia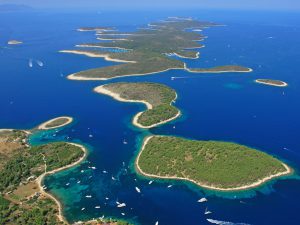 Dalmatia is one of the most interesting sailing routes for boaters, as islands run through the magnetic Dalmatian coast and create marvelous scenery. Often called the new Riviera, Dalmatian coastline is speckled with flawless beaches and splendid vegetation. Some of the most charming old cities in Europe appear one after another in small sheltered coves. These settlements are a great place to sail off to and admire the narrow streets of cobbled stone.
The Coast of Norway
The Norwegian coast is a sight to behold. This unique paradise features countless emerald islands and peninsulas, pristine waters, mind-blowing fjords carved by glaciers, and a priceless feeling of peacefulness that will make your boating experience along the shores of Norway unforgettable. However, there is one thing you should have in mind when going on a journey in Norway – temperature. Norway is a Scandinavian country, and if you want to visit this paradise, we recommend you do it from June to July.
The French Riviera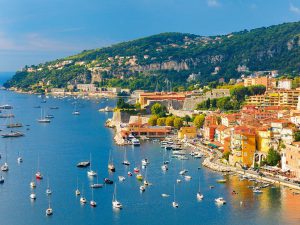 There are no bad options when it comes to finding your favorite spots on one of the most romantic places in the world. The Mediterranean coast south of Southeastern France offers a plethora of unspoiled paradises with loads of history and culture. Sunshine, aquamarine Mediterranean waters, rugged inlets, and unspoiled islands – they are all part of the large deluxe resorts of Nice, Monte Carlo, and Cannes.
Balearic Islands
The Balearic Islands and Ibiza are world famous for their exceptional beauty and are some of the top party destinations in Europe. This region is popular among sailors because of the beautiful coastline filled with quiet secluded coves, mountains, and charming town.
The area has everything a sailor would expect from a perfect journey – great weather with mild temperature throughout the whole year, a steady ocean, numerous amenities, landscapes, and idyllic bays to choose from. These conditions are perfect for rookies who want to sail on their own for the first time, as well as for experienced sailors who want to sail a bit further offshore.